Great TV Shows for Students Learning Chinese
At the Omeida Chinese Academy, we encourage students to look at novel, fun and creative ways to learn Chinese, and one such method is watching Chinese TV shows.
At this moment, when much of the world has more time on their hands than usual, watching Chinese language TV shows is an entertaining way to augment your Chinese skills. We'll suggest you some great TV shows for learning Chinese that will expand your vocabulary as well as entertain you on your journey to mastering Chinese.
Firstly, one common misconception about Chinese TV shows is that they're all the same. This isn't true! Secondly, they don't all follow boring predictable patterns!
Our recommended shows use everyday language that you'll find useful while you learn Chinese, no matter what your current level of Chinese is. What's more, we're sure that you'll have a blast while watching too!
Meteor Garden
Meteor Garden (2018) may ring a bell if you're familiar with Asian TV dramas. It follows the escapades of Don Shan Cai, an ordinary girl who comes from a modest family. She has a big personality, feisty attitude and has been accepted at the most prestigious university in the country. The drama became very popular internationally and if you're looking for TV shows for learning Chinese, Meteor Garden is a must-see. All 49 episodes are available to watch on Netflix or DVD Box Set.
The Empress of China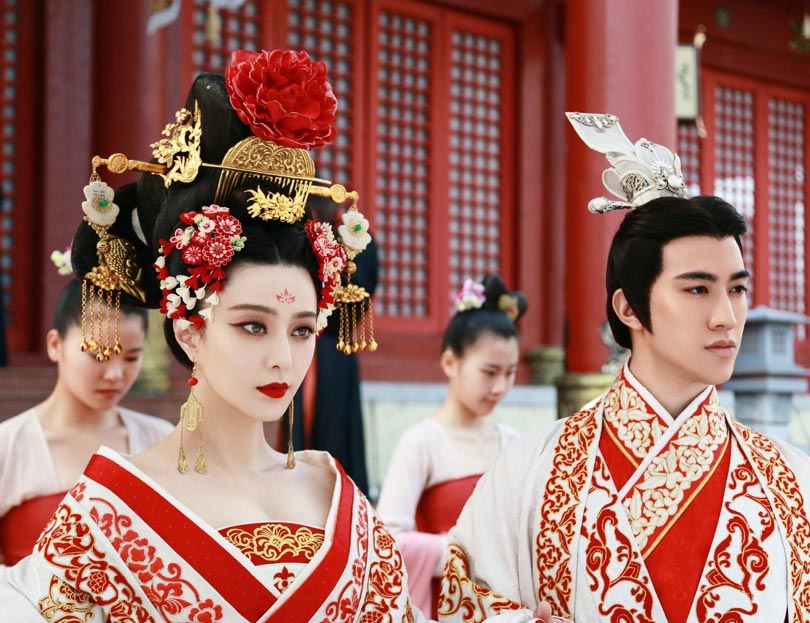 Another Chinese TV drama available on Box Set that we think you'll love is The Empress of China. One of the most expensive Chinese TV series ever made, this historical fiction tells the story of a girl who enters the palace to serve the emperor as a consort. Ultimately, she becomes Empress Wu, the only female emperor in Chinese history. A beautiful, luscious, historical drama.
iPartment
iPartment (literally translated as 'Love Apartment') is without a doubt the most popular sitcom in China. It resembles the US sitcom Friends and follows the lives and laughs of seven neighbours in their mid-to-late 20s. The plotlines are quite racy and draw on a Western influence. As a non-native speaker, don't be discouraged if you don't understand some of the references. As part of your overall Chinese language learning experience, this is a great place to start. All episodes are available on YouTube.
Chosen
Chosen, set in Australia, is a psychological thriller about a family caught up in a deadly game. Adapted from the US drama of the same name, Chosen available on Netflix with English, traditional or simplified Chinese subtitles, and promises to keep you on the edge of your seats.
Why watching TV shows is good for your Chinese
Watching TV shows in Chinese is a great way to learn idioms and proverbs and hear how Mandarin Chinese is spoken by locals. The above suggestions are just a handful of TV shows for learning Chinese. We feel pretty sure that before long, you'll be motivated to learn Chinese just to follow what you're watching on TV!
Learning Chinese by watching TV shows will require a little more effort than just sitting back and watching. You'll need to be actively involved in what they are saying. If you hear something you're unfamiliar with, write it down! Also, you'll need a good dictionary by your side. You won't learn Chinese simply by watching TV. However, watching entertaining Chinese TV in conjunction with studying Chinese in China at Omeida Chinese Academy is a really fun way to enhance your listening skill, increase your vocabulary and broaden your knowledge of Chinese culture.