The Most Effective Way to Learn Chinese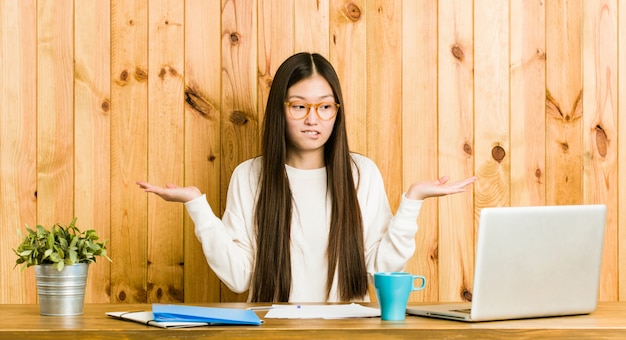 If you search the web for the most effective way of learning Chinese, you'll come across more suggestions than all the tea in China, and that's an awful lot of tea!
Some self-proclaimed experts will recommend apps that offer the promise of mastering Mandarin Chinese and guaranteeing fluency in no time at all. Indeed, there are many very good apps out there. These can certainly help greatly as you set out on your journey to learn Chinese. You'll have no need to lug around heavy coursebooks, and you can learn 'on the go'.
There really are dozens and dozens of apps to choose from. But no matter how good, apps will never be anything more than a supplement that speeds up your Chinese learning. Apps are good, but they're not the most effective way of learning Chinese.
Alongside apps, you'll probably come across a plethora of other suggestions. For example, some recommend you treat learning Chinese as a 'long-term' project by gradually memorizing Chinese characters. Others recommend you use computer-based systems that teach Chinese using repetition to boost your vocabulary. And there are enough books dedicated to learning Chinese to fill many of the libraries in the world!
The Most Effective Way to Learn
However, at the Omeida Chinese Academy, we believe that the most effective way to learn Chinese is to fully immerse yourself in the language, culture and country in which the language is spoken in its native tongue. That's why we offer a range of courses to meet all levels of Chinese language learner, from beginner to advanced: Standard Chinese classes, Intensive Chinese, Part-time courses, Summer courses (aimed primarily for children), and our unique HSK preparation course. We expertly craft and tailor courses to provide you with the most effective way to learn Chinese. Improve your vocabulary, learn grammar skills, boost your fluency and become confident and competent in speaking, reading and fully understanding the Chinese language.
The Best Learning Environment
Take our standard Chinese course, for example. It is a perfect blend of Chinese language classes and cultural immersion. All provided in the exquisite setting of Yangshuo, truly the brightest of jewels in the crown of Chinese language centres. Everything we do is geared to you, the student. This includes the accommodation we offer, with the chance to pair up in a shared twin bedroom with a native speaking Chinese roommate. This means you can practice your Chinese during your downtime away from the classroom. And don't be anxious that you'll ever be out of your depth when you study Chinese at the Omeida Chinese Academy. We place you in very small class sizes alongside students with a similar level of proficiency to you.
Not Just Studying
While your primary focus when you're with us will be to learn Chinese, we have developed numerous programmes to supplement your studies, such as learning calligraphy and Tai Chi. Our activities programme is second to none. Learn Chinese cooking, paper-cutting, tea-making and much more besides. We believe that healthy bodies make healthy minds, so a full array of sports and activities are at your disposal. These include badminton, basketball, hiking, kayaking, cycling, caving and rafting. The Omeida Chinese Academy literally has something for everyone to make your stay with us educational, memorable and fun.
Come Study at Omeida Chinese Academy
It's frankly a no brainer. The most effective way of learning Chinese is studying in the country in which the language is spoken. And the Omeida Chinese Academy offers the best, all-encompassing, holistic Mandarin Chinese language programme in China.