书法shū fǎ
Chinese calligraphy has last a very long history for thousand years. The ink brush, ink, paper, and inkstone are essential implements of Chinese calligraphy. They are known together as the Four Treasures of the Study.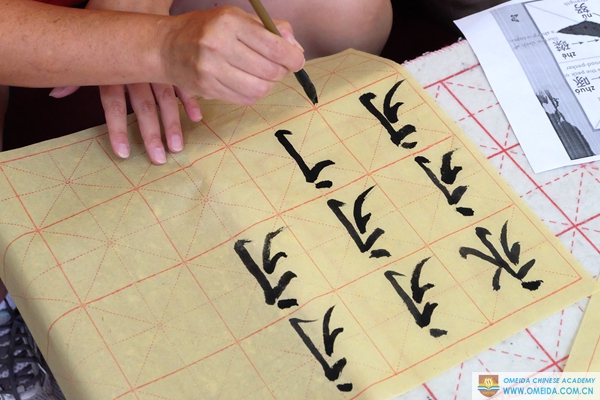 In addition to these four tools, a water-dropper, desk pads and paperweights are also used by calligraphers. Calligraphic works are usually completed by the calligrapher applying one or more seals in red ink. The seal can serve the function of a signature.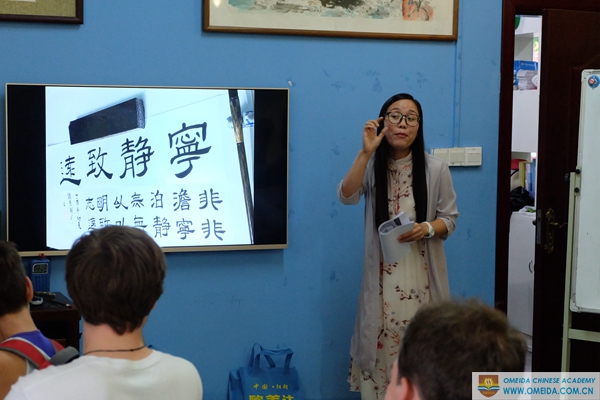 They are performed from oracle script, bronze inscription, seal character, official character, regular style, semi-cursive to cursive script.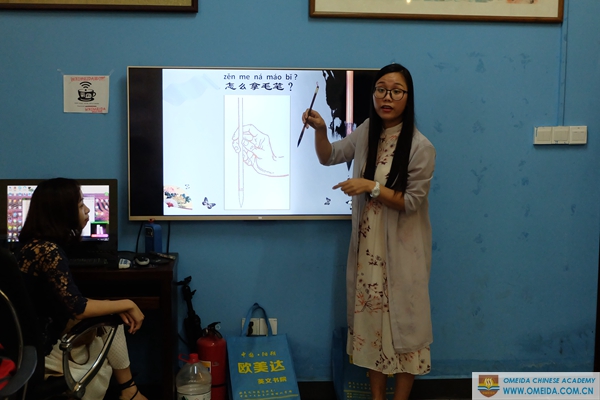 We leant from what is Chinese calligraphy abut to, how to hold a calligraphy brush to how to make a good looking character.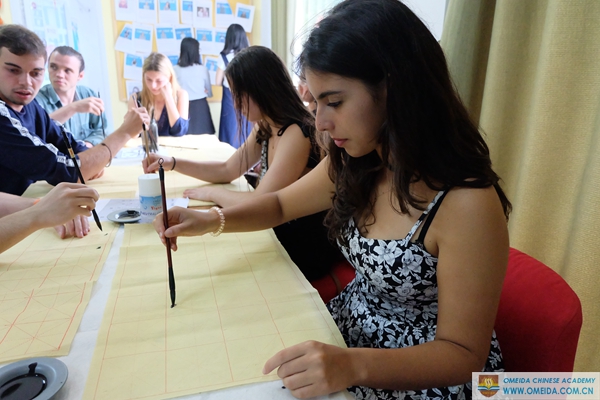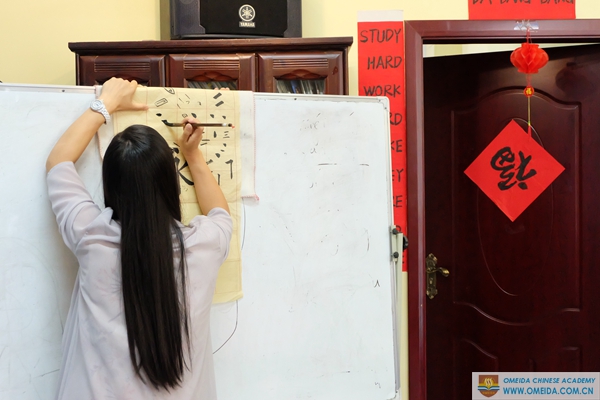 There are several main categories of Chinese traditional calligraphy used in daily life.
行书xíng shū-developing style between semi-cursive and regular style
草书cǎo shū-cursive style, started during the Han Dynasty
楷书kǎi shū-regular style, the most commonly used style of Chinese calligraphy, and it is also regarded as the official style.
Zhuge taught us the regular style of Chinese calligraphy.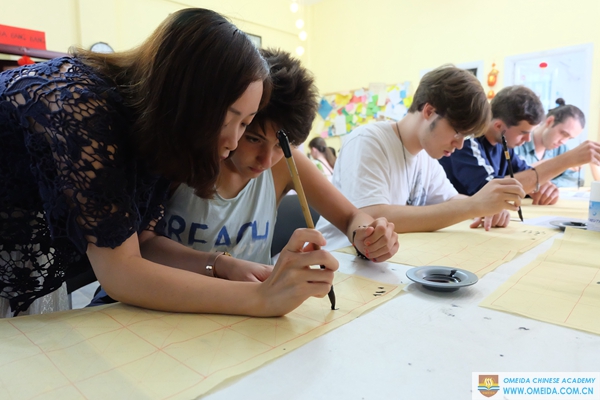 Teacher Icy is helping Sophia with the movement of the character forever-永yǒng.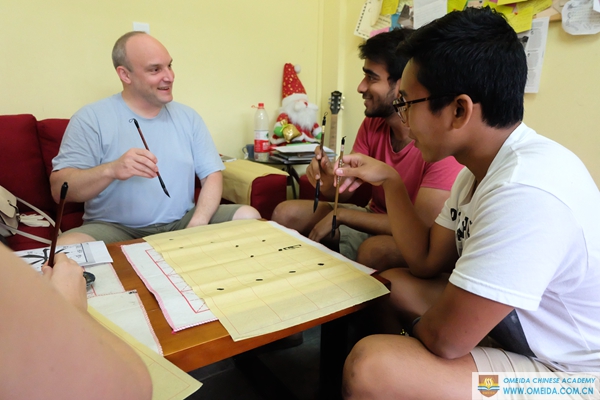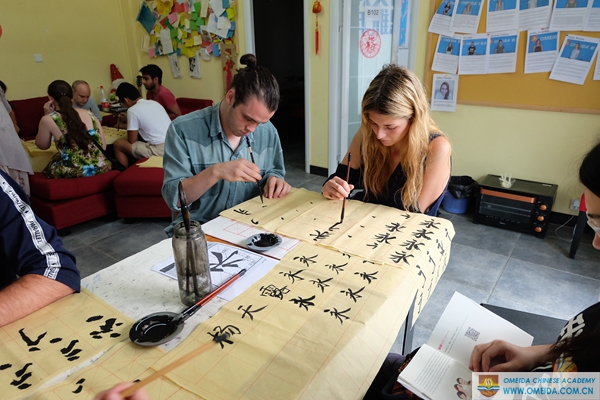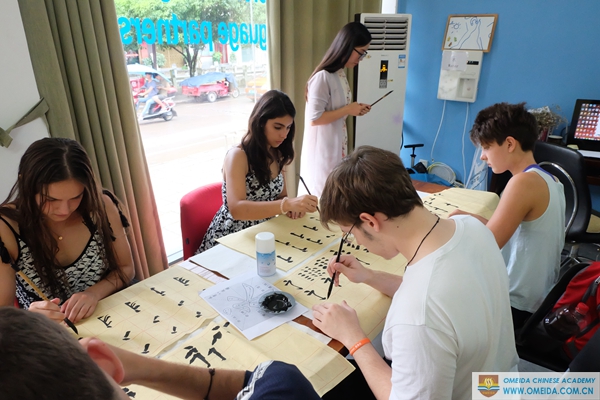 Omeida is a Chinese Academy that provides Mandarin Courses to anyone who has an interest in the Chinese language. We are recommended by lonely planet as well as hold certificates of excellence from Trip Advisor.
About us and this blog
We are a Chinese Language College in Yangshuo, China. We are passionate about helping you reach your goals in learning Mandarin!
Free assessment test
We pride ourselves on offering highly sought after Mandarin language lessons tailor-made to your own specific needs! Our highly qualified and experienced Chinese teachers are passionate about helping you reach your goals! Just look at our wide variety of courses.
Subscribe to our newsletter!
Omeida Language College has organized a few activities for both Chinese and…
[easy-share counters=1 counter_pos="inside" native="no" hide_total="yes" fullwidth="yes" fullwidth_fix="100"]